Acanthus & Loose Leaf Ceiling Roses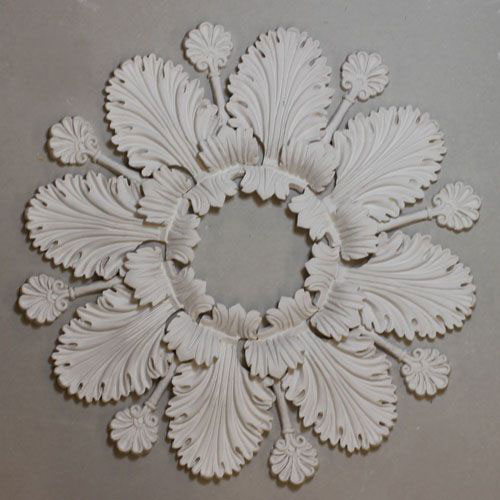 Decorative and Period Style Plaster Ceiling Roses
The application of decorative ceiling roses that are formed of a loose-leaf installation allows for far greater depth of enrichment, whether this is Acanthus leaf or Laurel leaf of similar and can create a stunning effect.
The depth of ornamentation can be further increased through the use of a ceiling panel with lower relief enrichment. This would be installed first and the loose leaves would be installed on top of this, thus creating a second level of decoration.
Many of these designs were based upon the use of Acanthus leaf, anthemions or daisy designs.